FACTS AND FIGURES

(page being updated)
In over 30 years Zoomark International has been growing along with the pet care market, being able to understand its demands and support its development. At the same time the show progressively increased an international calling and welcomed higher and higher numbers of exhibitors and buyers from all parts of the world: view the countries of origin of the 2017 edition and the evolution of the international presence.
THE EXHIBITORS THAT PARTECIPATED IN ZOOMARK INTERNATIONAL 2017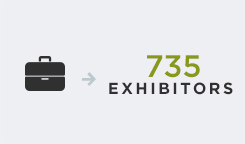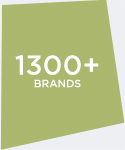 With 735 exhibitors and an international share of 65% (479 companies came from 42 foreign countries), Zoomark International 2017 set a new, important milestone in its history.
Over 1,300 brands were represented at the show.
THE BUYERS THAT ATTENDED ZOOMARK INTERNATIONAL 2017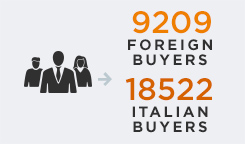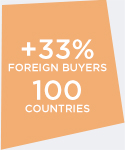 The 9,209 foreign buyers that attended the show not only witnessed a growth by 33% compared to the previous event, but also set a new record with 100 countries represented.
Italy's performance was also very good, with 18,522 appearances (+ 18%).
THE OPINION OF THE EXHIBITORS AND VISITORS OF ZOOMARK INTERNATIONAL 2017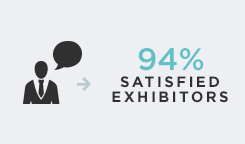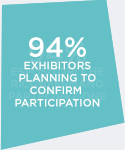 Great satisfaction from exhibitors and buyers.
94% of the companies that exhibited at Zoomark International 2017 confirmed their satisfaction with the show and 94% claimed they were planning to participate also in the 2019 event.