THE HISTORY

(page being updated)
Since the first show, in 1985, Zoomark International has proven to be able to grasp the market developments to become soon a sound point of reference for the Italian, European and global pet business people.
In its history, Zoomark International recorded an exponential growth rate both in terms of size and international appeal; thanks to this success the trade event has soon become an irreplaceable biannual meeting platform for the industry and distribution of pet supplies and services.
OUR HISTORY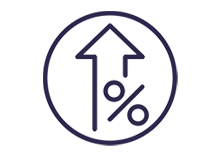 Thanks to the new show layout, which includes the brand new halls 28, 29 and 30, Zoomark International 2019 provides a modern and brighter environment. 757 companies display their products – 507 of which (67%) from 44 foreign countries. The choice to hold the show from Monday to Thursday attracts higher numbers of professional buyers and increases their quality. Compared to 2019, the foreign buyers, coming from 104 countries, grow by 23%.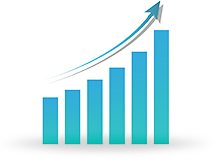 Zoomark International scores new, important records. To welcome the high number of companies in the waiting list, the show adds a new hall and boasts 735 exhibitors in total, of which 65% from 42 foreign countries and over 27 thousand buyers (+25% compared to 2015), of which one third from 100 countries around the world.

The show held in May 2015 welcomed 615 exhibitors - 65% of which coming from 35 foreign countries - and hit a new record of foreign buyers attending, stressing its increasing international appeal.
Buyers from 85 countries worldwide gathered in Bologna in May 2015, to find new business partners and learn more about the global pet care industry.


A record show that witnesses great international appeal. The whole world gathers in Bologna: 55% of the exhibitors come from 39 foreign countries; the international qualified buyers grow by 9% and represent 82 countries. In that same edition Zoomark International is officially certified by the U.S. Department of Commerce to testify the show's crucial role in the pet supplies industry


The British Pavilion and the Brazilian Pavilion debut at Zoomark International. They are managed by PetQuip and Anfal/Abinpet.


Zoomark International moves in the modern halls of BolognaFiere.


A large delegation of Chinese companies takes part in Zoomark International for the first time, guided by China Great Wall International Exhibition Co. Ltd.


The U.S. Department of Commerce of the American Consulate in Milan takes part in Zoomark International to support the first USA Pavilion.


Zoomark International changes dates from the fall to the spring season.


Zoomark International moves in the prestigious exhibition centre of Fiera Milano.


11th October, Florence, Fortezza da Basso: Zoomark International makes its debut as the first pet supplies trade show in Italy and proves to be destined to become one of the leading trade events worldwide.