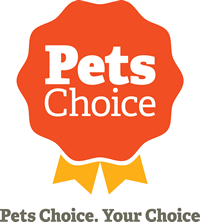 Pad. 26 Stand BRITISH PAVILION A15 - B16
Pets Choice Ltd
Pets Choice is a leading UK pet food manufacturer whose industry knowledge spans over 135 years. Based in Blackburn, Lancashire, the Pets Choice portfolio of brands offers a variety of products for pets and wild animals under its brands; Webbox, Bob Martin, TastyBone, Meatiful, Spike's, WildThings, Feathers & Beaky and Vitakraft. Each brand offers a unique insight into animals from dogs to ducks and produces high-quality products that cater to a wide variety of consumer needs.
As a trusted partner, Pets Choice provide private label goods including extruded food, wet food and retorted trays, and baked fresh meat treats. The business also offers additional services such as packaging design, fulfillment, and logistics.
With a broad range of capabilities and distribution channels worldwide, Pets Choice are proud to be a major supplier to the UK grocery, independents and pet specialty sectors.