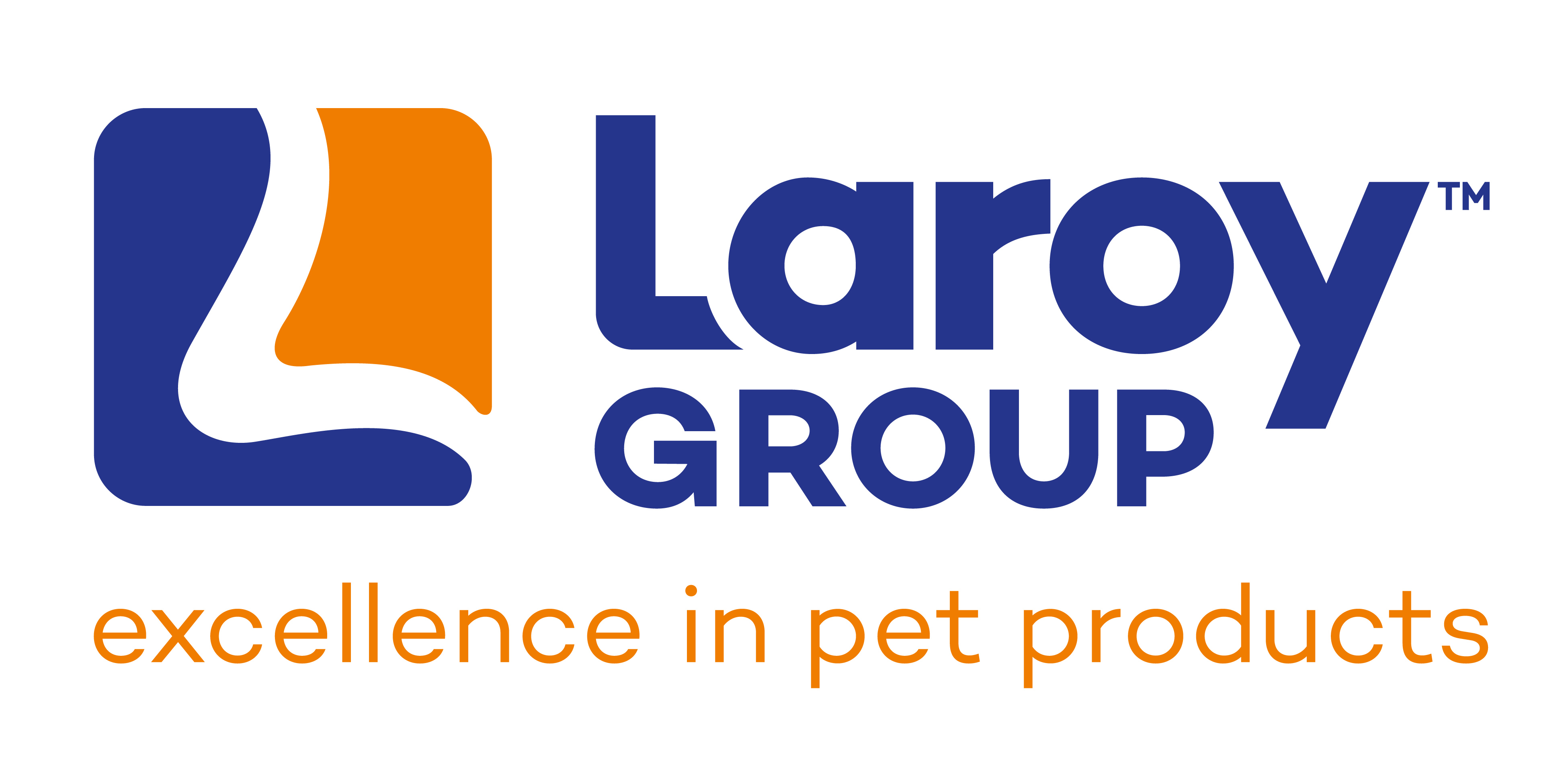 Pad. 30 Stand C62 - D63
Brands
Witte Molen,duvoplus,CéDé,Aqua Della,D&D HOME,Ebi,Coockoo,Terra Della
Laroy Group is an international family company with a complete range of food and supplies for almost all companion animals.
We differentiate ourselves by offering years of experience and knowledge. Above that we guarantee our clients an optimal experience of their relationship between the pet lover and the animal itself. It is also important to support our clients in the growth of their shop by sharing our knowledge and experiences.
We are also well-known as a "House of brands" and we have many brands at our disposal like duvoplus, EBI, D&D home, Witte Molen, PUUR, Coockoo, Aqua Della, … which you can find in your local pet shop.
Come visit Laroy Group and discover more than 200 novelties!
Come visit us and discover more than 200 novelties!
This edition the cat will be in the spotlight with a unique and exclusive collaboration between cat behaviourist Anneleen Bru and D&D HOME.
We are also introducing a new range of NOIR Japandi care products for dogs & cats, the EXPLOR Ultimate Fit range is being expanded with harnesses for small dogs. And duvoplus continues to focus on its ECO range with a diverse selection of items.
Plenty of new products to talk about!
D&D HOME x I love HAPPY CATS
A unique and exclusive collaboration between cat behaviourist Anneleen Bru and D&D HOME.
The new collection from Dutch pet design brand D&D HOME in collaboration with "I ? Happy Cats" is the result of a long-held desire to innovate and surprise with the behaviour and happiness of the cat as a central theme. Anneleen Bru, the cat behaviourist behind I ? Happy Cats, has contributed her expertise and inspiration to a unique and complete cat collection that takes into account the needs and behaviours of cats in their domestic environment.
The D&D HOME design team combined this input with their own creativity and knowledge of contemporary interior trends, resulting in a tailor-made and innovative range for both cats and their owners.
In addition, each product is provided with a fascinating video in which Anneleen passionately explains about the behaviour and needs of the cat, the design of the accompanying product and its use.
GO OUT & EXPLOR!
EXPLOR Ultimate Fit is launching a new serie of harnesses specifically designed for small dogs, available in 7 different sizes from Chihuahua to French Bulldog, along with two matching leashes.

This lightweight, step-in harness is both stylish and functional. The velcro closure makes it easy to adjust the size and put on your dog, while the cross-stitched straps on the back provide optimal tension distribution and pressure relief. It is made of high-quality, breathable, and isolating fabrics, offering your dog optimal freedom of movement. Additionally, safety has been taken into account with reflective piping placed in the appropriate areas to ensure optimal visibility in traffic.
NOIR Japandi: Innovative & sustainable care products
Noir Japandi is innovative in its category, with its timeless, sustainable design and optimal ease of use. The professional care products are equipped with an ergonomic handle, made of FSC-certified beech wood, which optimizes the use. The combination of the black metal and the dark stained wood creates a luxurious look. The minimalistic & natural design characterizes Japandi's style. The Japandi collection offers a great diversity in its products. It contains grooming products, nail clippers and a tick remover.
duvoplus goes green!
'Sustainable entrepreneurship' is also an essential theme for Laroy Group. The duvoplus brand, which has approximately 4000 articles, is regularly expanded with products under the 'ECO label'. Here, the focus is on the use of more sustainable raw materials or recycled materials. A full range of cushions, toys, transporters, baskets, litter boxes and chicken feeders are produced from recycled plastics. Products that are biodegradable or plant-based, such as the high-quality 'eco corn' cat litter or Poopidog TRUE bio poo bags, fit in well with this range.
All packaging is individually examined to avoid single-use plastics as much as possible. Good for people, animals and the environment.
Gallery