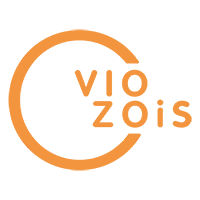 Pad. 29 Stand G07
VIOZOIS S.A.
VIOZOIS SA is one of the leading Greek companies in the sector of animal feed production, both for livestock and pets. Its headquarters are in Ioannina, Hellas.  Built upon a corporate culture of dedication to maintaining high quality and continuously integrating innovation, the company managed to significantly increase its production while sustaining the high quality of its products, By implementing a solid expansion and machinery renovation policy, adhering to up-to-date ISO 22.000: 2005 certification procedures and most importantly investing substantial resources in research and development of new products, VIOZOIS SA achieved to be a pioneer in pet food production at a European level. The company's products have established a strong foothold in consumer awareness as high-quality products made by a dynamic and reliable Greek company.
VIOZOIS SA is committed to constantly optimizing its production procedures and therefore its investment policy is solely focused towards the achievement of this objective. A key pillar of the company's development is obtaining state-of-the-art machinery and incorporating the latest advancements in cattle food production technologies into the production process. It has significantly enhanced its pet food production capacity by investing in cutting-edge technological equipment from world-renowned companies at the forefront of the industry, such as Wenger, Buhler, Ever Extruder, Tietjen and more recently, Geelen. By integrating these advancements into its production lines, the company has achieved significant improvements in product quality  and has simultaneously reduced energy consumption. Today VIOZOIS SA is proud to confirm that it owns two extruders, which have effectively doubled its production capacity and enabled it to meet the growing demand for its products. As a result, it has established itself as a reliable business partner that can provide complete coverage for all of its customers' needs.
VIOZOIS SA is greatly investing significant effort and resources in Research and Development to create new products. By leveraging traditional Greek earth products like Extra Virgin Olive Oil, super foods and vegetables, it creates innovative pet products that are highly nutritious and provide all the necessary nutrients for a healthy life. Following the same path, all these products are manufactured in the most environmentally friendly procedure possible, minimizing company's energy consumption and waste footprint.
VIOZOIS SA is actively participating in European funded research projects and has successfully integrated cutting-edge technological innovations, such as Internet of Things to gain access to detailed production data, Augmented Reality to simulate and avoid potential faults, state-of-the-art chemical laboratory to ensure fully mapped raw materials. As a result, it can confidently guarantee its customers that the final product they receive is the result of hard work monitored to be of highest quality. 
Staying true to its vision of creating and delivering quality products with high nutritional value, VIOZOIS SA is currently offering a range of products that are developed to meet modern needs and provide optimal nutrition for companion and livestock animals.