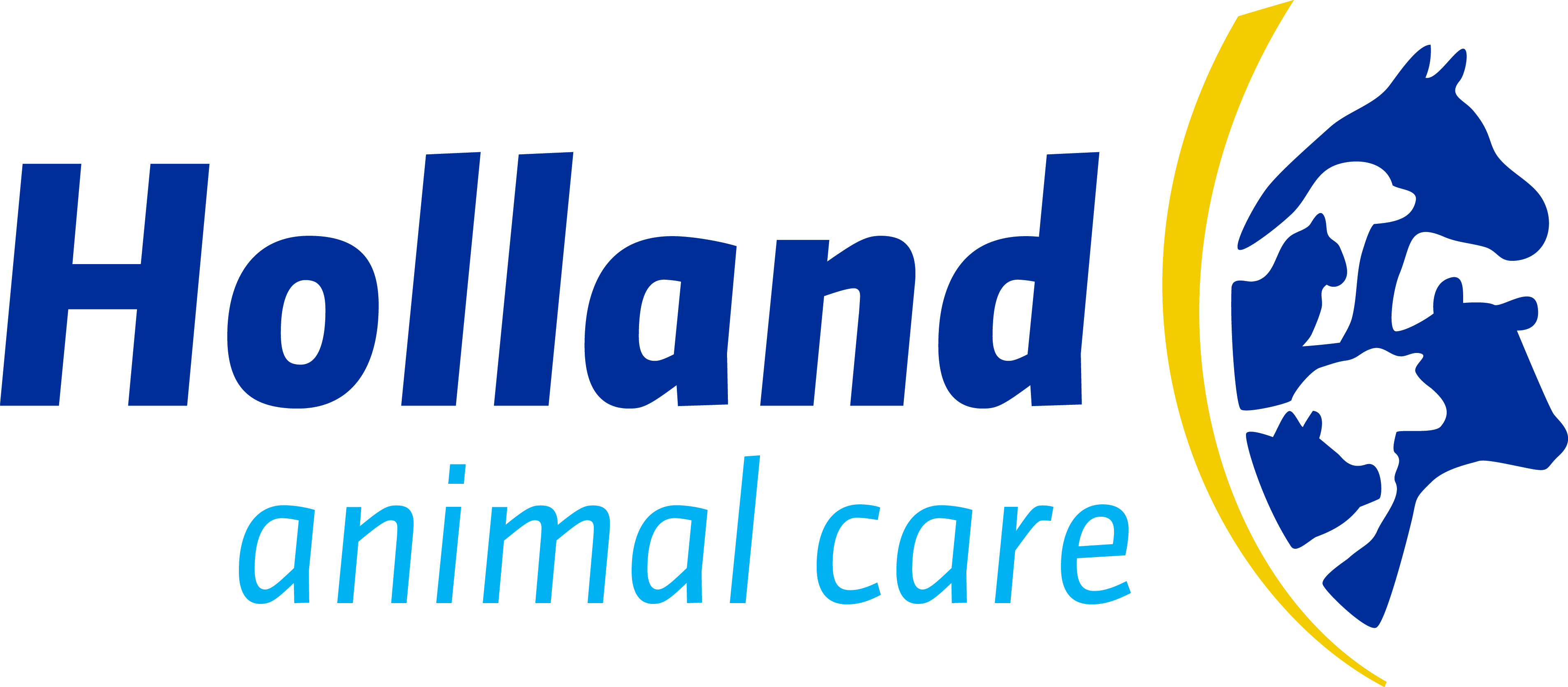 Pad. 29 Stand F05 - H06
Brands
Jolly Pets,Chuckit,Yeowww,Kong
Manufacturer and distributor pet specialty products
Holland Animal Care is a manufacturer and wholesaler of numerous animal supplies. The family business, founded in 1987, now has more than 101 employees, including 20 salespeople. The 8,000 products for almost all animal species are exported to more than 40 countries and are mainly used by pet shops, agricultural traders, horse shops and pest control companies.
With unique one-stop-shop formulas, we provide the specialist trade with innovative products, most product lines have been developed in-house. But we also represent well-known A-brands such as KONG, JW, Chuckit, Yeowww and Jolly. The passion for animals is our main motivation, but we also distinguish ourselves through extensive product knowledge, good advice and fast delivery, often directly from our warehouse.
From our certified production location we produce a wide range of nutritional supplements and care products, which we can also offer as a private label. Our quality products in the style of your home. This unburdens you completely, from planning to delivery. Our quality control ensures that the labels comply with the latest regulations.
BUGBONE the tastiest dog snack for a healthy world!
Irresistibly delicious taste for dogs.
Rich in mature, including insect protein.
Hypoallergenic, suitable for dogs with allergies or special dietary requirements
grain-free.
Helps clean dog's teeth and freshens breath
Without additions of artificial things
Very low calorie content, suitable for dogs who want to control their weight
Traditionally baked for maximum taste and quality
100% natural human grade ingredients..

Gallery