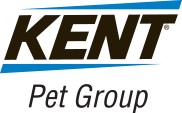 Pad. 26 Stand USA PAVILION 17 - 18
Remember when all cat litter was made of clay and natural products were synonymous with lower performance? It's not hard because it was the only way for decades. And we didn't like it.
In an industry where "the norm" is served up on shelves and accepted by pet owners who have no other choice, we formed Kent Pet Group to raise expectations.
Headquartered in Muscatine, Iowa, USA and built on the Kent family's 85-year history of product ingenuity, we have a proven record of constantly pushing pet care forward by using a unique scientific approach that unlocks nature's solutions to fundamental pet care needs. It's a bit harder. It takes a little longer. And it produces higher-performing products that solve today's problems without compromising tomorrow. Our best-selling sustainable litter brands reach customers and pet owners around the world to strengthen the bond between people and their pets.
Contact us to learn more about our World's Best Cat Litter, Breeder Celect, and back-2-nature brands.