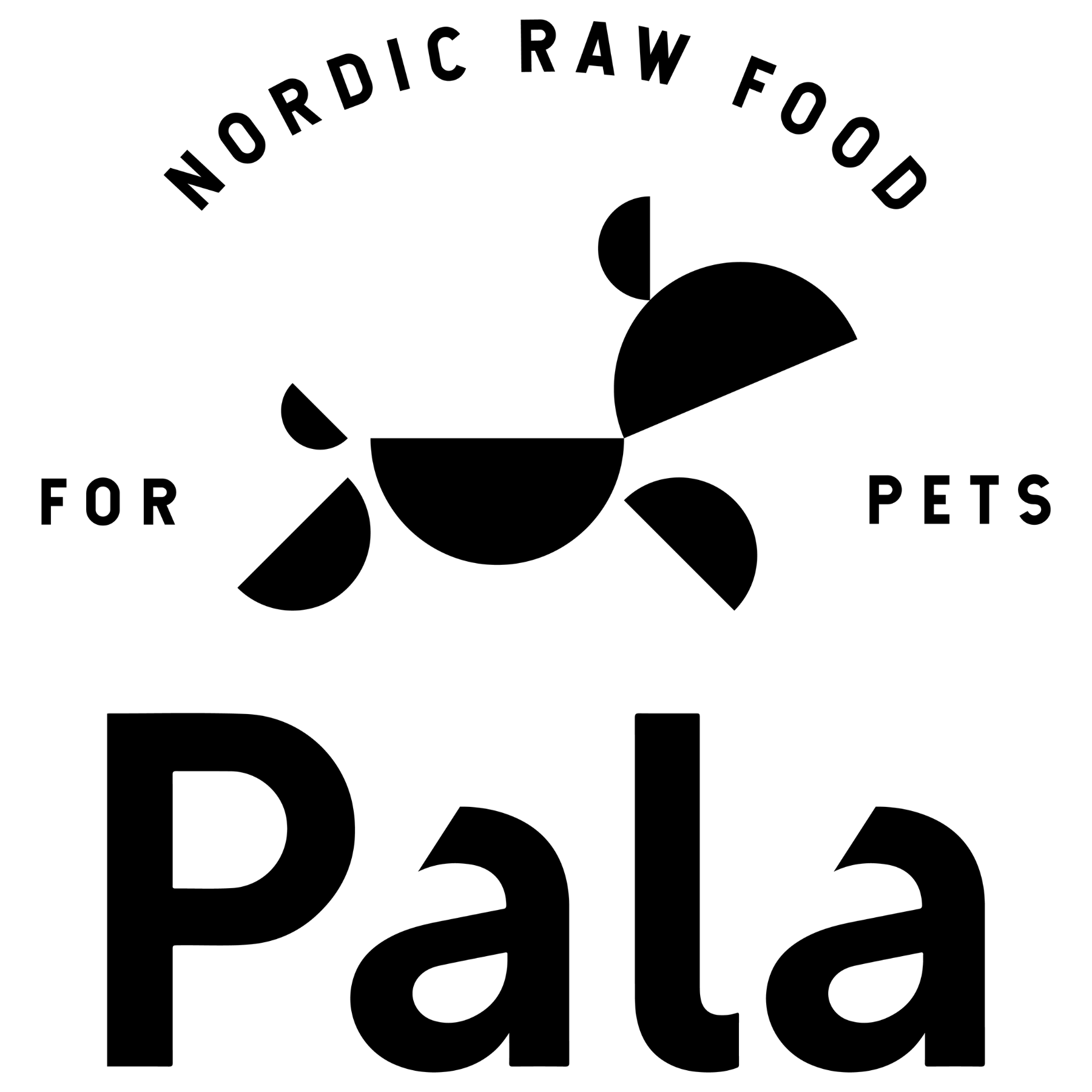 Pad. 21 Stand A09
Brands
Pala
Pala – redefining raw food for dogs
Meet Pala - raw but not wet or frozen, air-dried but not cooked, highly digestible and bio-available, complete and balanced, with an extra helping of Omegas 3 & 6, probiotics and enzymes. Made without any additives or heavily processed ingredients, our complete recipes are balanced naturally by using functional ingredients like organ meats, fresh green tripe, whole fish, Icelandic kelp, fresh vegetables, wheatgrass, whole eggs, Nordic berries, etc.
Our innovative, sterile, closed loop air-drying process extracts moisture from our raw ingredients gently without breaking down the proteins and enzymes. The drying process takes up to 24 hours at low temperatures. This gives Pala our unique dry-to-touch texture while retaining freshness at room temperatures. Pala does not need to be refrigerated or frozen, and can be fed directly to pets without any preparation. All the natural aroma and flavor of our high quality ingredients are well preserved, making our foods completely irrestibale to dogs. 
Besides complete recipes, our portfoilio also includes an assortment of high quality, 100% meat treats, cheese bones and reindeer antler chews from Finnish Lapland. Our treats are a sure hit even with the pickiest of pups.
Pala is a Finnish brand with a global heritage, committed to delivering the highest quality nutrition for dogs. Our products are made by us, in our own kitchen in Estonia, using only locally-sourced, human-grade ingredients. Our recipes are developed in collaboration with DogRisk, a leading independent research organization focusing on canine nutrition and health at the University of Helsinki. And that's not all - we also partner with Tallinn Technical University and Tallinn Food and Fermentation Lab to implement the latest innovations in food preparation and preservation. 
Gallery