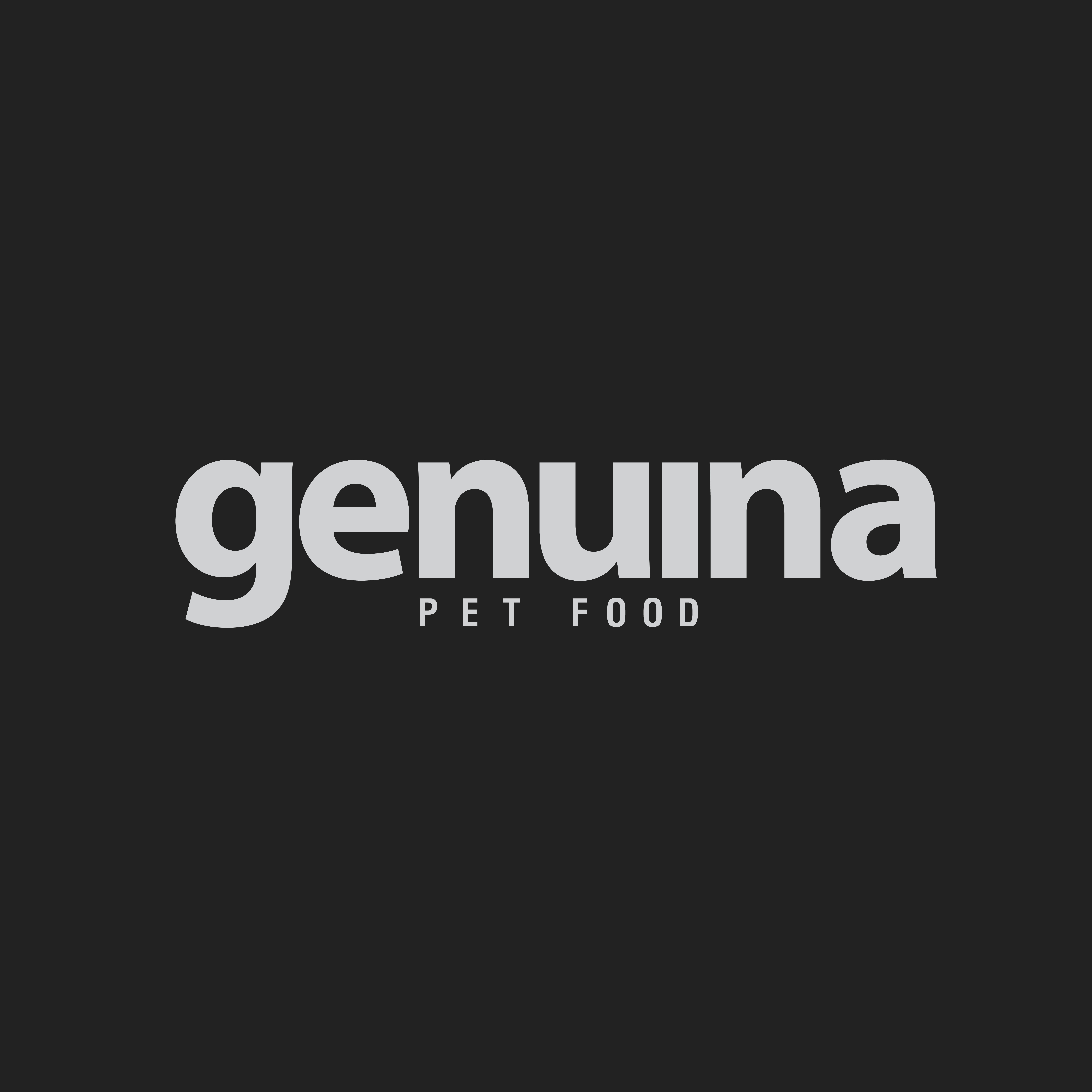 Pad. 26 Stand B66
GENUINA PET FOOD
"Genuina Pet Food is a manufacturing company of food for dogs, strong in the quality of products made with human-grade raw materials and technological innovation of its lines.
Genuina focuses on the proposal of a new lifestyle concept for pet food that enhances the product design with an essential and refined style.
The mission of Genuina is to offer a complete collection of high-end food for dogs that represents the true alternative to homemade cuisine.
Genuina Pet Food has innovated the concept of sustainable nutrition by optimizing the weights of meals, already cooked, ready to use and stored outside the fridge.
The single portions of 30g, 90g and 200g are perfect to meet the daily needs of dogs; they eliminate daily waste and ensure the continuous freshness of the product. The storage outside the fridge allows the use of products in every situation, also facilitating those who work in reality "dog friendly" or those who travel.
The goal of Genuina Pet Food is to continue to ensure a strong commitment to sustainability, choosing packaging 100% recycled and recyclable.
With the idea that pet food products should no longer be hidden in homes, but be an integral part of them, Genuina Pet Food has created a collection of refined and exclusive boxes, perfect to enhance the harmony of the environments where our dogs live."