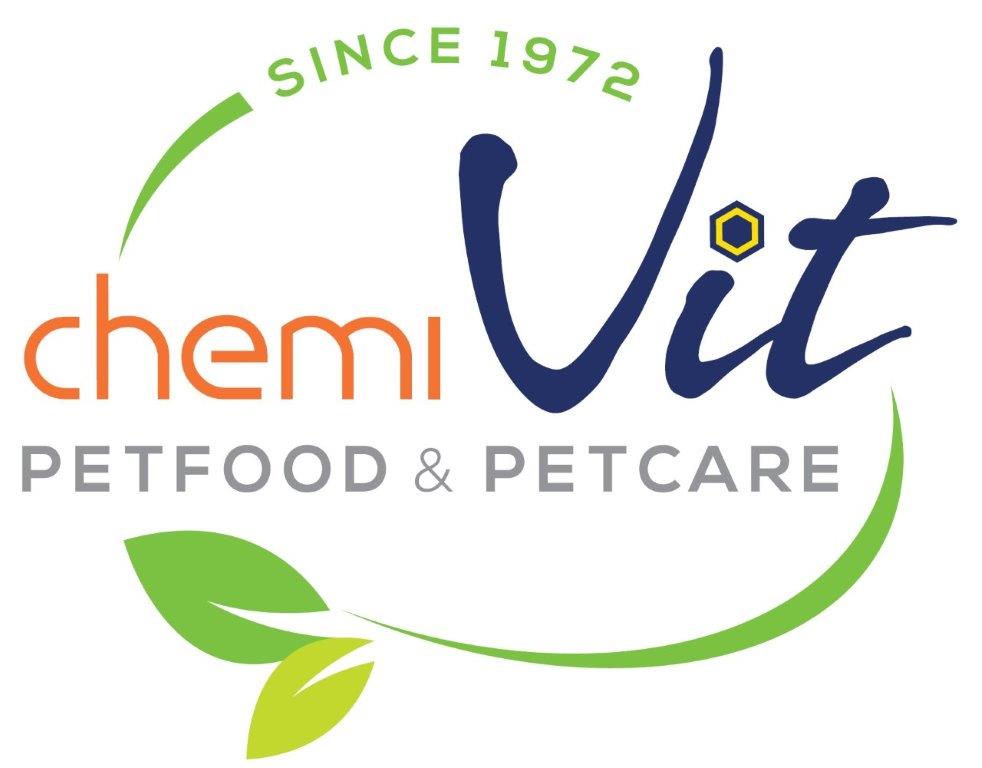 Pad. 30 Stand A72 - A74
Brands
Cliffi,Essential,Physiologic,Maior
Chemivit srl
"Goodness is easier to recognize than to define; we think that a good product derives from the commitment to excellence, pursued through continuous improvement and constant evolution "
Since 1972, CHEMI-VIT has been developing and producing foods and products for small pets, always aiming for the highest quality standards, which are based on continuous research and the use of technologically advanced methodologies.
In 2003, the company obtained and still maintains the QUALITY CERTIFICATION pursuant to the UNI EN ISO 9001 standard.
#ThinksLovesFeeds: The motto that guides us in the creation of the best products for our pets, but also in the development of sustainable solutions and increasingly able to meet the exact needs of our
Thinking means exercising intellectual faculty, evaluating, reflecting, judging, conceiving, but also directing one's attention and taking care.
We care about the life of animals and think of them at every stage of the development of a product and in every management and production process.
This is why we invest many of our resources in Research and Development activities, so that raw materials, technologies and processes are always appropriate, innovative and in step with the times, without ever forgetting consistency: quality is a principle that is at the base of each of our products, but it is also the ultimate goal that characterizes our choices.
To love means to feel affection, to like, to have the cult of certain values.
Affection is often a feeling one feels towards one's family or closest friends, while values are imperceptible conductors that unite the people who share them.
We love animals and we believe that they are in all respects members of our families and should be treated and respected as such.
We also love our work and the values that underlie it, because we know we have responsibilities towards the families who choose us and the animals who love our products, as well as towards the families who depend on our work, and that work at our side every day to bring the best into your homes.
To Feed means to provide substances necessary for sustenance, food, nurture, but also educate, enrich spiritually and intellectually, draw stimuli, cultivate our souls.
We produce goods and deliver services within the of pet food, but we don't stop there. For us, nutrition is the noble part of feeding. We are not just talking about food, about the satisfaction of a strictly necessary need or about delicacies, but about the balanced growth, physical and intellectual development that we want to provide to pets. We also talk about the stimuli that support our commitment and our great passion.