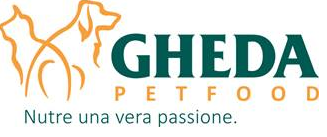 Pad. 30 Stand B54 - B56
Brands
DOG&DOG EXPERT PREMIUM,CHAT&CHAT EXPERT,UNICA GEMMA,UNICA NATURA,UNICA CLASSE,DOG&DOG WILD
Gheda Petfood
Gheda Petfood's origins begin in the 1920s when it started to operate as a food pasta factory based in Italy.
In 1975, we made our appearance in the animal nutrition industry, by maintaining the same quality standards, high expertise, and know-how of human nutrition.
Today, Gheda Petfood offers a wide range of products across several market segments, which include extruded, biscuit and pasta products.
Through its production plant strategically located in the renowned Italian Food Valley, which guarantees the best cereals and the best slaughtering of meats, together with the constant investment in R&D and innovative technologies, the company continues to successfully pursue its historical Mission: make the highest quality products that can satisfy the specific nutritional needs of our four-legged friends.