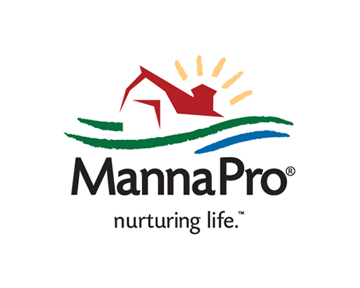 Pad. 25 Stand B114 - B116
Brands
OXBOW,Simple Solution,Vet's Best,Bags on Board,Espree,Fruitables,ZuPreem,Microcyn
Manna Pro - the company of animal lovers
Since 1985 with roots dating back to 1842, Manna Pro® has been committed to providing high-quality products to your animals. As a company comprised of animal lovers, we understand the desire to provide yours with the very best. Our passion is happy, healthy pets, and we're your trusted partner in providing just that.
Our brands include Simple Solution hygiene range, Vet's Best dental products and supplements, Bags on Board biodegradable poo bags, Espree grooming products, and ZuPreem bird feeds
European stock of puppy training pads
We have European stock of Simple Solution puppy training pads.
These pads are here to make house training your puppy and living with incontinent dogs easier. The 6-layer construction guarantees leak protection, and InstaShield technology allows these dog pads to contain up to six cups of liquid while neutralising unpleasant odour. The 3-in-1 attractant works in a systematic way to entice your dog to use the pad and when the pad turns teal, you know it's time to change it.
Visit us at the stand to find out more