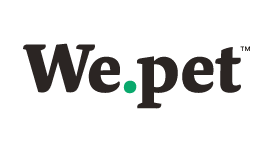 Pad. 26 Stand BRITISH PAVILION A09 - B10
Brands
Frubba,Great & Small,King Catnip,Frogg,Little & Lively,Green Elk
We.pet independent wholesaler
We.pet, the only independent wholesaler to only sell independently owned premium brands to the trade are delighted to be attending Zoomark. As we've grown over the past 36 months so too has our product range!
We now offer the Green Elk and Great & Small Toys & Accessories range plus we are very excited to have recently launched Frubba and ' Frogg ' natural rubber dog toys.
We are delighted to have recently partnered up as the exclusive distributor King Catnip cat toys.  
We look forward to meeting and chatting with you at Zoomark International.