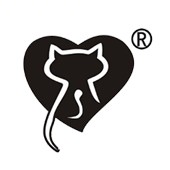 Pad. 22 Stand B21
Hubei Miao Pet Trading Co., Ltd.
Hubei Miaopet was established in 2007. After 15 years of development, it has become a professional large-scale manufacturer of different types of cat litter products, integrating development and production. Our main products include Tofu Cat litter, Bentonite Cat Litter, Millet Cat Litter, Mixed Cat Litter, Cassava Cat Litter, Cat Litter Mate, and related products. Our company's products have been exported to more than 40 countries, Especially our natural plant cat litter products have obtained several quality certifications and won the trust of overseas customers with excellent quality.
MiaoPet has its brands: LOVECAT, Kungfu Cat, Tofu Cat (Korean), Weelitter, Versapet, and N1 series, and it also provides customized OEM services. The company's philosophy is to make good products, focus on quality, and make cat owners more convenient, clean, healthy, and environmentally friendly.
At present, Company has 5 own factories. The OEM customers served by our company are all over the major international pet supplies companies. The one-stop service system provides OEM customers with plant cat litter from packaging design to customized specifications. In terms of production ability, our company can be the largest cat litter producer in China. The manufacturer's raw material procurement advantages achieve the best benefits of price and quality and cooperate with automated production and stable production system to ensure accurate and timely delivery of customer orders to all parts of the world.
2023 Special Promotion on March
1. 5% discount on all orders
2. If you become an agent, you can enjoy 1%-3% order rebate bonus every year