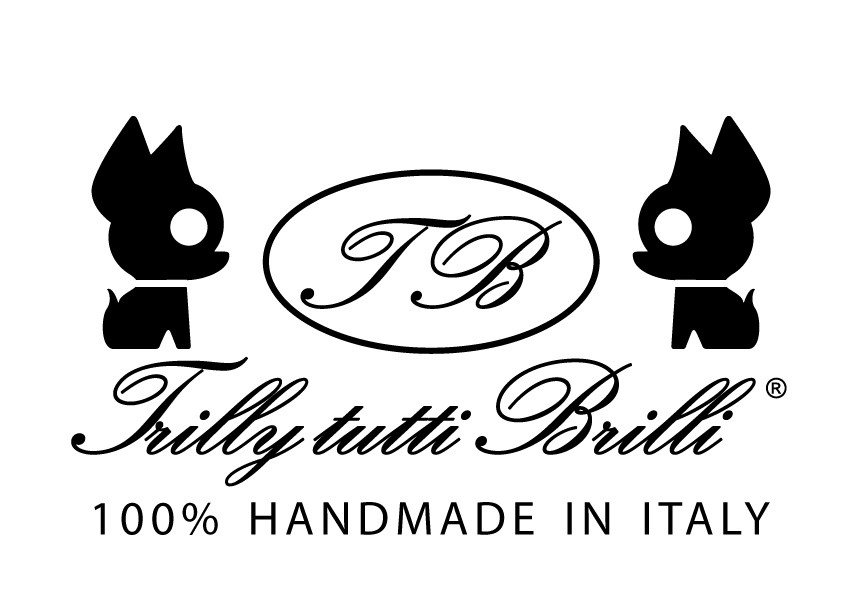 Pad. 16 Stand C25 - D26
Brands
Petgear,TBeauty by Trilly tutti Brilli,Trilly tutti Brilli
Trilly tutti Brilli - Luxury Dog Fashion, Pet Accessories and Cosmetics for dogs of all sizes, entir
The brand was born from the love for small dogs together with the passion for fashion and precious objects. We produce handcrafted luxury clothing and accessories (collars, harnesses and leashes), for dogs of all sizes 100% Handmade in Italy.
Trilly tutti Brilli offers two collections during the year: the spring/summer, colorful and witty, and the autumn/winter, warm and comfortable.
Unique and high quality products: Accurate workmanship, stylish materials, a perfect fit, are the characteristics that make Trilly tutti Brilli unique in its style, leader in the sector and respected by the most demanding who love refinement and durability over time.
Not only the clothing, but also the accessories are produced with special attention to the use of raw materials. In fact, all collars, harnesses and leashes are reinforced and assembled with highly resistant materials.
Trilly tutti Brilli launches the TBeauty cosmetic line, unique on the market:
TBeauty is an innovative Made in Italy sanitizing line that eliminates odors and bacteria from the hair and mouth through the patented technology with ZINC IONS Zn2+ (natural trace elements).
It is NOT a deodorant, but the product REPRESENTS A DEFINITIVE SOLUTION to make areas permanently bacteriostatic, without the use of biocides or other substances harmful to human health.

The products: shampoo, conditioner, mask, perfume, vitamin butter
10% DISCOUNT for those who order at the fait!
Take advantage of buying directly from the manufacturer,
with a 10% discount for those who order at the fair.