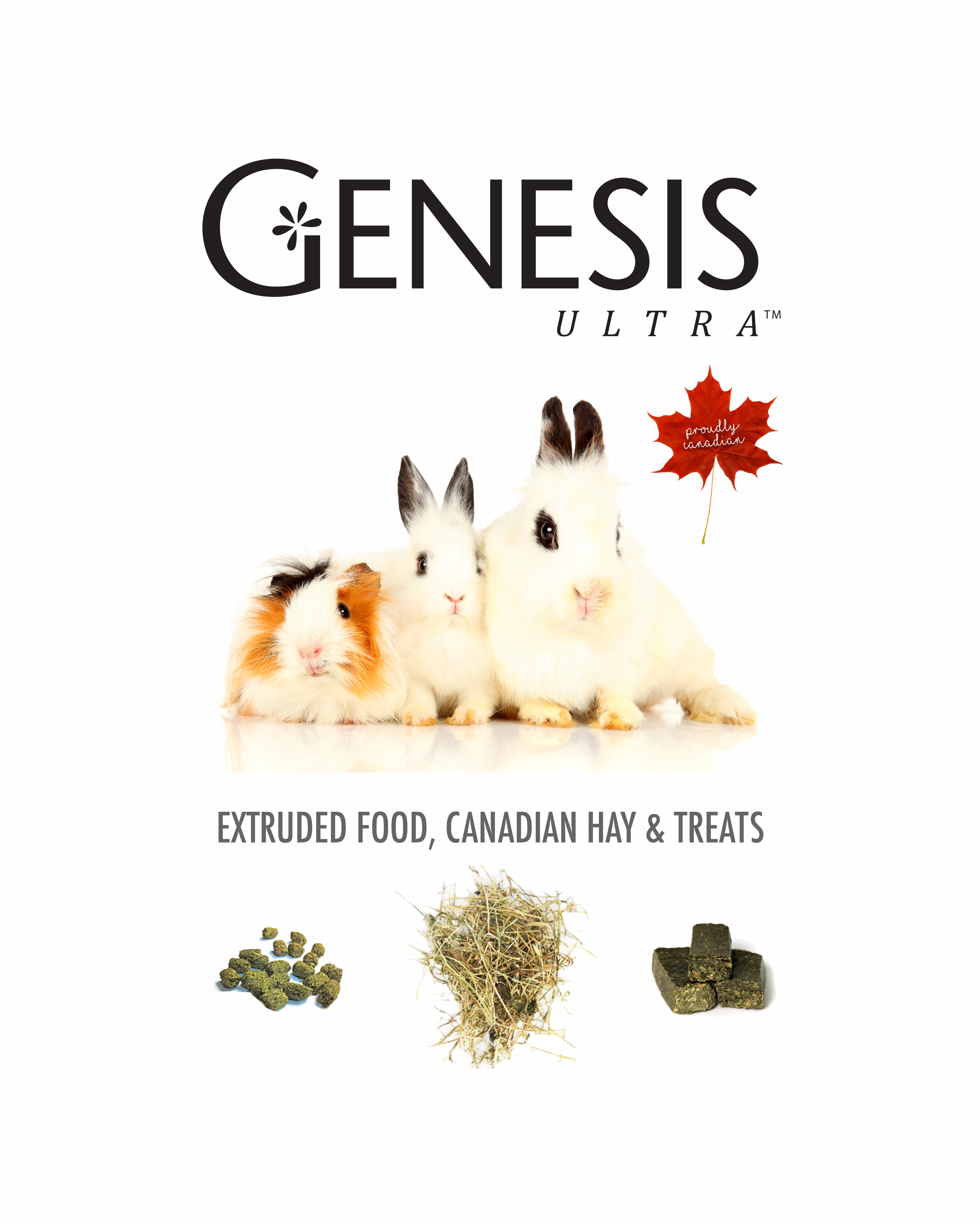 Pad. 25 Stand CANADA PAVILION C49
Brands
Genesis Ultra
Looking for exclusive distributors! Come and meet with us at our booth!
Our company is 100% Canadian. It is owned and managed by Holly Morrell who has over 35 years experience in the pet food industry. We produce and manufacture Genesis Ultra Small Animal food, treats and hay.
We are proud to deliver the freshest, most palatable, high quality product to our customers. Genesis Ultra is GMP/HAACP Certified. It is Veterinarian approved and recommended. All ingredients, packaging, design and nutrition are Canadian sourced.
We believe in trust and integrity in all we do. We work with the best teams to grow and develop worldwide. We deliver the best quality nutrition for small animals.
http://www.GenesisUltra.ca
Genesis Ultra Small Animal - 100% Canadian Company looking for exclusive international distributors
Genesis Ultra is dedicated to developing strong business connections with our distributors for long term success.
We want to meet you. 
Visit us in the Canadian Pavillion at Hall 25, Stand Canadian Pavillion C49.
Let's discuss an amazing business partnership opportunity.
Holly Morrell