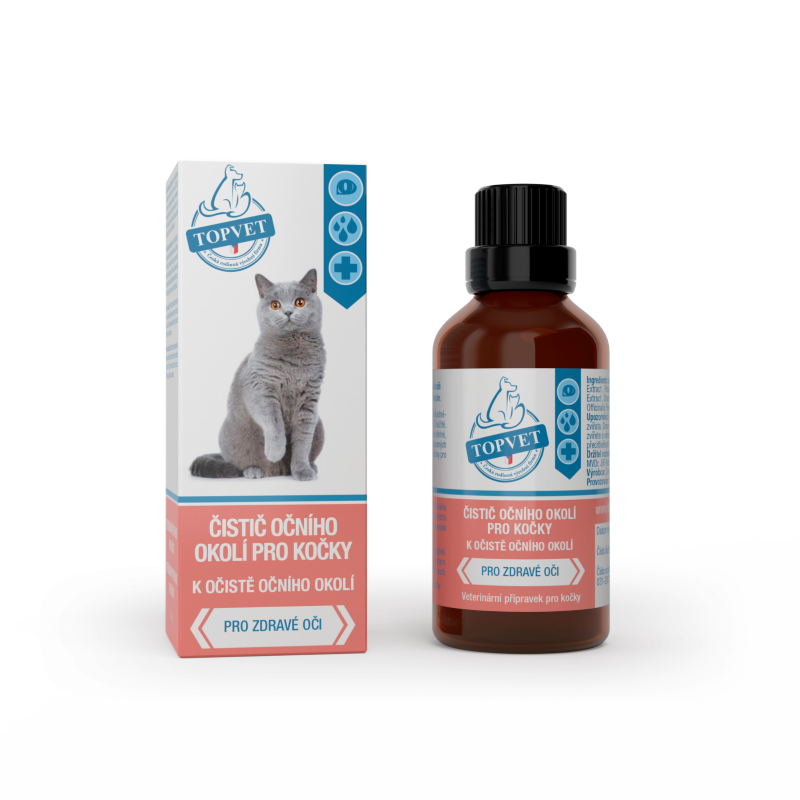 Topvet - green idea s.r.o.
Pad. 25 Czech Pavilion Stand A/76
Eye area cleaner for cats
Topvet eye area cleaner is made for thorough cleaning of eye area. Not only for an aesthetic reason, it is important a regular daily cleaning of the eye area from settled impurities. Herbal concentrate has positive effects on the health of the eyes and eye area. Instructions for use: Using a cotton pad soaked in the drops gently remove settled impurities and dirt from the eye area. It does not irritate the eye mucosa, on the contrary, it calms and regenerates it.
back to previous page