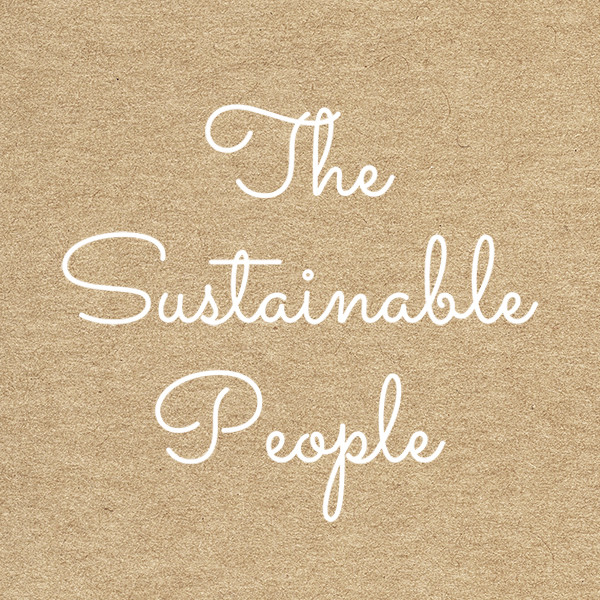 Pad. 21 Stand B12
Brands
The Sustainable People
Reducing the environmental impact of plastic - with innovative products from The Sustainable People
ABOUT US
Poop bags made from certified home-compostable or recycled material. The Sustainable People offers these and more eco-friendly designed everyday products for consumers, companies and the public sector. The material used for our biodegradable bags is biobased and OK compost HOME certified. Our range also includes treat bags, poop bag dispensers, grippers and more. Together with our customers, we help to reduce the environmental impact of plastic.
WHAT DISTINGUISHES US FROM THE COMPETITION?
Our eco-friendly designed products are not a mere extension of the existing portfolio. Our company emerged from a study to combat the plastic problem. Awareness of environmental issues and the need for alternatives that are as sustainable as possible are thus firmly anchored in the core of our corporate culture.
We are one of the pioneers in the field of biodegradable poop bags and are the market leader in this field in German public sector demand (as of May 2023). Our home compostable poop bags are made with renewable raw materials, are OK compost HOME certified (tested at 20-30 °C) and perform particularly well in terms of the speed of biodegradation at low temperatures compared to other bioplastics. Our biodegradable poop bags are among the best-rated products available on the market, also among the best-rated products on Amazon.it with 4.7 out of 5 (more than 500 reviews), which is outstanding.
The latest version of our recycled poop bags (in small roll format) are made from at least 80 % post-consumer recycled plastic waste (PE). This conserves resources because no new crude oil has to be extracted for the starting material and because significantly less CO2 is produced when recycling PE compared to the production of new granulate.
For all of our poop bags, we pay special attention to details such as excellent perforation, pleasant haptics and opening behavior. We also rely on green electricity and FSC certified packaging.
In 2021, our biodegradable poo bags were nominated for the renowned "Green Product Award" in the category 'Consumer goods' - we made it into the top 10! The official Green Product Award Statement reads: "Inventive solution with sustainability at its core focus."
During Interzoo 2022 in Nuremberg, we won the "Fresh Ideas Contest". The Fresh Ideas Stage provided space for new ideas – young, innovative companies could present their business models here. A videoclip of our presentation and the award ceremony is available on our YouTube channel.
OUR STORY
In 2013, our founder Arne noticed almost 100 dog waste bags lying on the side of the road while jogging around Hamburg's green spaces and canals over a distance of approx. 5 km. Shocked by the sheer number of plastic bags, the desire arose to solve this problem and reduce the negative impact of plastic on the environment. In the same year, Arne developed biodegradable dog waste bags for cities and municipalities, together with a Swiss company. This makes him one of the world's pioneers in this area.
In 2015, Arne started with the "Poop Bag Map" what is probably the largest study to date on the subject of poo bags in the environment. In 2016, he founded our company "The Sustainable People". This was an interactive map in which users could enter the places where they found dog waste bags in the environment. With this environmental project, we were able to reach over 7 million contacts through reporting in various media and thus contribute significantly to raising public awareness of the problem. Around 90 % of the bags commonly used are made of conventional plastic (as per own survey among more than 700 German cities). Fatal and much more problematic than with shopping bags: dog owners understandably like to walk their dog in green spaces or by the water - in other words, where it is particularly painful when the bags get into the environment.
In 2016 "The Sustainable People" was founded. Since then, our young company has developed rapidly.
TODAY
With our home-compostable poop bags, we are today the market leader in German public sector demand (as of May 2023). In addition, many of our B2C products are already available in hundreds of shops and inspire our environmentally conscious customers. Regardless of whether it is a city/municipality, a company or a consumer: we offer suitable solutions for various areas of application in daily life in order to reduce the environmental impact of plastic.
OUR VISION
By trying to keep the environmental impact caused by our products as low as possible, we are already well on our way to making plastic waste in various areas of everyday life more environmentally friendly. In addition, we are continuously working on producing our products in an even more eco-friendly way, e.g. using renewable energies. A particularly ambitious but equally important element is also the increasing processing of residual materials such as CO2, wood cuttings, waste from agriculture or lignin.
As we understand it, the essence of sustainability is to preserve the natural regenerative capacity of ecosystems. We - The Sustainable People - would like to make a small contribution together with our customers - today and in future.
OUR PRODUCTS AT A GLANCE
Home Compostable Poop Bags
OK compost HOME certified (tested at 20-30 °C)
Made with renewable raw materials
Particularly tear-resistant, opaque and moisture-resistant
Free from plasticizers, polyethylene and GMO
Pleasant haptics, excellent tear-off perforation, easy to open
Extra thick (18 micrometers)
With or without handles
Practical roles fit in almost every jacket pocket and in many dispensers
Box made from FSC certified material
One of the pioneers in the field of home compostable poop bags
Commitment and contribution to public awareness ("Poop Bag Map")
Nominated for the renowned "Green Product Award" in 2021
Recycled Poop Bags
Made from at least 80 % recycled material (PE)
Significantly less CO2 emissions during production than fresh PE made from new granulate
Resource-saving, as no new crude oil has to be extracted for the recyclate
High heating value and clean burning of PE in the waste incineration plant
Tear-proof, opaque and waterproof
Pleasant feel, good tear-off perforation, easy to open
Blocked bags made in the EU with 100% green electricity
Small rollls without roll core to reduce material consumption
Extra strong (15 micrometers)
Easy and safe disposal of dog waste
Packaging made from FSC certified material
Inexpensive alternative to our home compostable poop bags
Accessories & More
Poop Bag Dispensers
Treat Bags
Doggyssnapper ("Pooper Scooper")
Biodegradable nets for tit dumplings
Mailing bags
Garbage bags
Individual solutions
We are looking forward to seeing you at our booth in hall 21, stand B12!