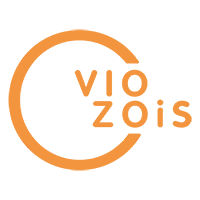 Pad. 29 Stand G07
VIOZOIS S.A.
VIOZOIS SA is the leading Greek company in the sector of animal feed production, both for livestock and pets. Its headquarters are in Hellas, Ioannina of Epirus. 
Founded on a corporate culture of dedication to quality and continued integration of innovation through coordinated actions of expansion and upgrade of its mechanical and technological equipment, the company has managed to multiply its production output while optimizing the quality of its products. Applying an up-to-date and ISO 22.000: 2005 certified production process, the company is a pioneer in the production of pet food at a European level, and its products have gained a strong foothold in consumer awareness as high-quality products made by a dynamic and reliable Greek company.
The optimization of production lines is a constant goal of VIOZOIS SA, and this is why its investment policy is permanently focused towards the achievement of this objective. The incorporation of state-of-the-art mechanical equipment and technologies in the production process is a key pillar of development for the company. VIOZOIS SA has considerably upgraded its pet food production capacity by investing in top technological equipment from world-renowned companies leading the field, such as Wenger, Buhler, Ever Extruder, Tietjen and more recently, Geelen. By incorporating this into its production lines, the company has managed to dramatically improve control of all stages of the production process, while at the same time reducing energy consumption. Currently, the company is pleased to confirm that it owns 2 extruders, which have enabled it to practically double its production capacity to achieve complete coverage of steadily rising demand, thus becoming a fully reliable business partner. 
The company has an in-house, state-of-the-art chemical laboratory which ensures that all necessary chemical analyses are performed without delay and and with the highest degree of reliability. The daily self-testing of products and raw materials is integral to the production process.
VIOZOIS SA also invests in research, development and integration of new and important technological innovations including the Internet of Things, Augmented Reality and Blockchain into its production line, with participation in European funded research projects.
Staying true to its vision to create and deliver quality products with high nutritional value, the company is developing a range of new products that will appeal to both the pet and livestock markets, meeting modern needs for foodstuffs specially developed for animal beings. Some upcoming products are health care products, prescription diets and miniature & toy breed dog foods. 
Moreover, VIOZOIS has expanded its product range by developing a shampoo series for dogs & a new jewelry brand that offers 2 matching accessories, 1 for the owner and one for the pet!
Finally, VIOZOIS SA remains committed to operating in the most environmentally friendly way and to contributing to the community by supporting a wide range of action initiatives. 
CONTACT INFORMATION
VIOZOIS SA 
Head offices - Factory
7th km Ioannina - Athens National Road, Ioannina
Tel. / Fax: + 30 26510 91605
web: www.viozois.gr
email: info@viozois.gr