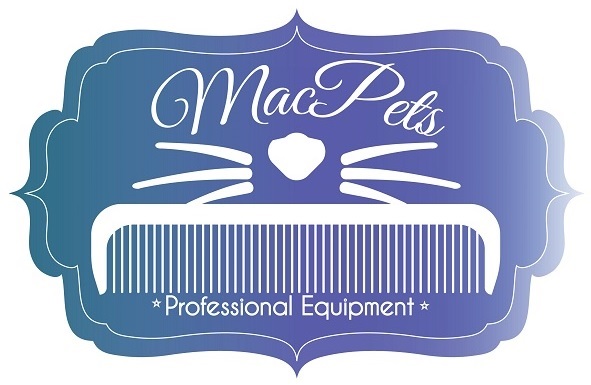 Brands
MacPets,Synesya,Kibblefood,Samurai
MacPets SRL - Grooming Equipment
MacPets Srl was born in San Salvo (CH) from a dream of the two founding partners Pietro Maccarone and Linda Cilli.
In 2013, the first grooming was started with the name of Beauty Dog in San Salvo (CH).
In 2014, after a careful study of the grooming equipment on the market, the first Spa tub produced by the MacPets brand was born.
In the following years the growth is continuous and the evolution of the products is constant. The equipment is expanded and perfected so as to anticipate the market by focusing on innovation and quality.
MacPets Srl soon became one of the market leaders in the production and distribution of grooming equipment in Italy and abroad, also producing equipment for third-party companies.
Many years of experience in the field of grooming and metalworking mean that all MacPets srl products can be customized according to the needs of the end customer.
In 2019 the Franchising project was born, aimed at those who want to open a grooming salon in total safety, having a solid company behind them that supports them throughout their professional career.
In 2021, the historic Grooming School in Portogruaro was taken over, "Centro del Cane" which, since 1992, has given prestige to the grooming sector.
Thanks to the collaboration with other master groomers, MacPets begins its path in the training of groomers with basic courses for aspiring groomers and advanced courses for the improvement of the technique.
The reference site for training is the following: corsoditoeletting.it
We have many collaborations in many projects that allows us to constantly grow and we transfer this know-how to students to allow them to grow as we did.
Our company is able to provide you with customized products based on your needs and ideas.
In the next three years 2022-2025, our development phase includes the installation of a crematorium for animals in San Salvo (CH) and the installation of a cosmetology system that will be both branded and for third parties.
Reference sites:
www.macpets.it
www.beautydogsansalvo.it
www.corsoditoeletting.it
www.centrodelcaneportogruaro.it
www.synesya.it
www.kibblefood.it
www.cremazioneanimali.pets
20% DISCOUNT