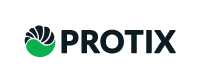 Pad. 22 Stand A35 - B36
Brands
ProteinX,LipidX,Fresh PureeX,Frozen PureeX
Replacing traditional protein and fats in pet food with more sustainable alternatives, while also maintaining taste, digestibility, health benefits and animal welfare is a major challenge. The answer lies in insect-based nutrition, which is part of the natural diet of cats, dogs, wild birds and other pets.
Protix is the market leader in insect ingredients worldwide. Founded in 2009, Protix is the only company in the world able to produce insect-based protein and lipids on an industrial scale. We have laid the basis for a broad range of applications including dry food, wet food, snacks and much more. Our portfolio of products has been developed from a solid scientific basis - science is at the core of what we do. We believe that working together is what makes us strong. Better together!
Release the power of insect-based nutrition for your pets!
New FRESH PureeX®: maximally nutritious, minimally processed!
Delicious 'Fresh PureeX' offers maximum nutritional value with minimal processing.
In response to demand for fresh, healthy and sustainable pet food, leading insect ingredients company Protix launches Fresh PureeX: appetising fresh insect meat. This new variant of frozen PureeX offers all the health benefits of proteins and lipids from insects, wile also lowering the 'pawprint' of pet food. Thanks to minimal processing, it is an authentic, honest ingredient which combines maximum nutritional value with less processing. The company has also conducted two studies that point to a strong antioxidant activity of PureeX compared to ingredients that are currently often used in wet and dry pet food formulations. Explore more about the antioxidant studies at our booth.
Fresh PureeX is made in the largest insect ingredients facility worldwide, it has excellent availability and an appealing price-quality ratio. It complements the company's broad portfolio of sustainable insect ingredients, consisting of frozen PureeX®, ProteinX® (insect meal) and LipidX® (insect oil).
Major brands are already incorporating Fresh PureeX in their wet and dry formulations or snacks and reaping the benefits of a sustainable ingredient that is good for pets and for the planet.
Visit our booth to discover what fresh PureeX can mean for your pet food formulations.