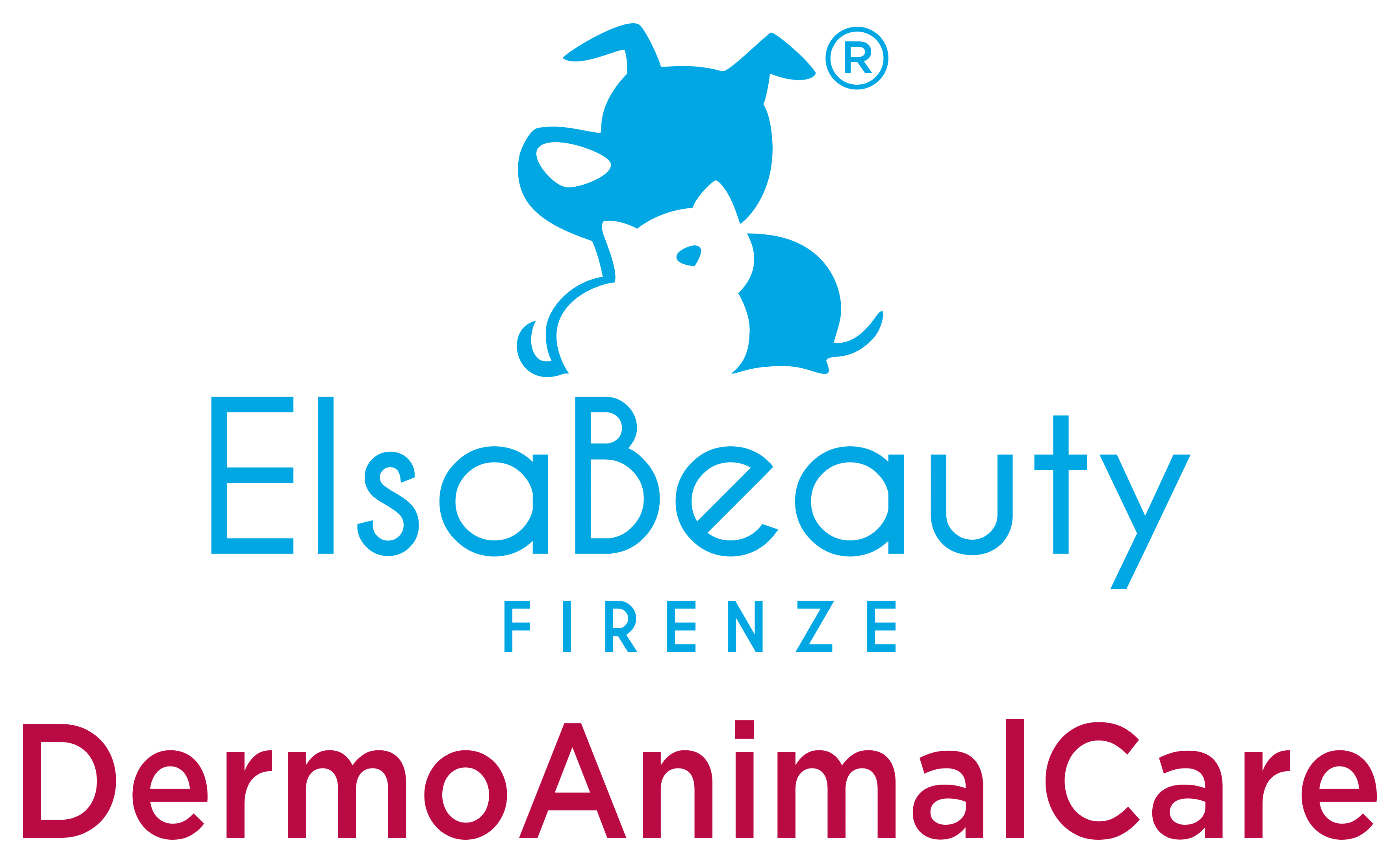 Pad. 16 Stand NEXT - 18
Brands
ElsaBeauty Dermo Animal Care - Firenze
The future for veterinary Dermocosmetics: ElsaBeauty Dermo Animal Care
ElsaBeauty Dermo Animal Care Firenze is already the future, as it is one of the first lines of NATURAL and VEGAN ORGANIC DERMOCOSMETICS for veterinary use.
Developed for all pets, cats and dogs but not only them!
Dermocosmetics is the discipline of skincare and solutions for the skin which are obtained by using cosmetics enriched with functional active ingredients, i.e. which can PREVENT and TREAT inflammations of the skin such as DERMATITIS.
We have developed specific ROUTINES for the various stages of the problem, starting from irritation to redness and up to actual dermatitis. In many cases we can avoid the use of medications such as anti-pruritics, antibiotics and corticosteroids, or support them for a faster solution of the inflammation or to avoid it reappearing.
Our products are completely safe even if they are licked or swallowed, and are also perfect for dogs that are older, convalescing or puppies.
For very young animals, we have developed our HYGIENE ROUTINES that can be used from birth.
We are formulated and manufactured according to the legislation for human cosmetics (EC law 223/2009) with a "one health" approach, i.e. which is passed on from animal to man and vice versa.
In addition, our products are ECO SUSTAINABLE from the beginning to the end, in every passage: from the harvest to the transformation of the raw materials, from the extraction of the active ingredients to the PACKAGING in 100% PET from Recycled Plastic and Green PE from sugar cane.
Because...   YOU LOVE THEM  YOU PROTECT THEM   YOU TAKE CARE OF THEM