ZOOMARK HEADS FOR SHANGHAI
09/25/2017
ZOOMARK HEADS FOR SHANGHAI
THE ITALIAN DELEGATION AT CIPS 2017


Zoomark International is continuing to showcase the best of Italian products, returning to China with a delegation of Italian companies ready to take part in Asia's biggest pet industry trade event: the China International Pet Show (CIPS) held this year in Shanghai from 16 to 19 November.
With the support of Emilia Romagna Regional Council, a large group area is being prepared: a platform for Italian quality which enables exhibitors to present their specialities and new products and give them the opportunity to take part in B2B events and interface with international partners.
The companies representing the best of Italy in the Made in Italy pavilion are: Agras Delic, Bama, Bruno Dalla Grana – Officinalis, Iv San Bernard, Manitoba and My Family. As well as promoting their business and products, the companies will also be able to take advantage of set appointments with China's leading importers and buyers, a service which is the result of the partnership between Zoomark International and CIPS.
What's more, CIPS 2017 will be an opportunity to meet the Consul General of Shanghai and the Director of the local ICE/Italy office.
CIPS 2017 is also hosting the presentation of Zoomark International 2019, which will be held in Bologna in the month of May.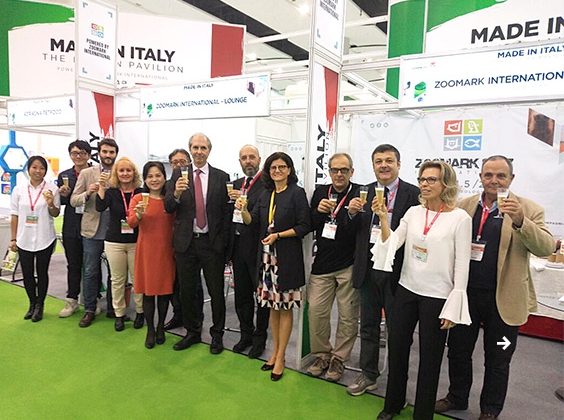 MADE IN ITALY
The Italian Pavilion
Powered by Zoomark International
---