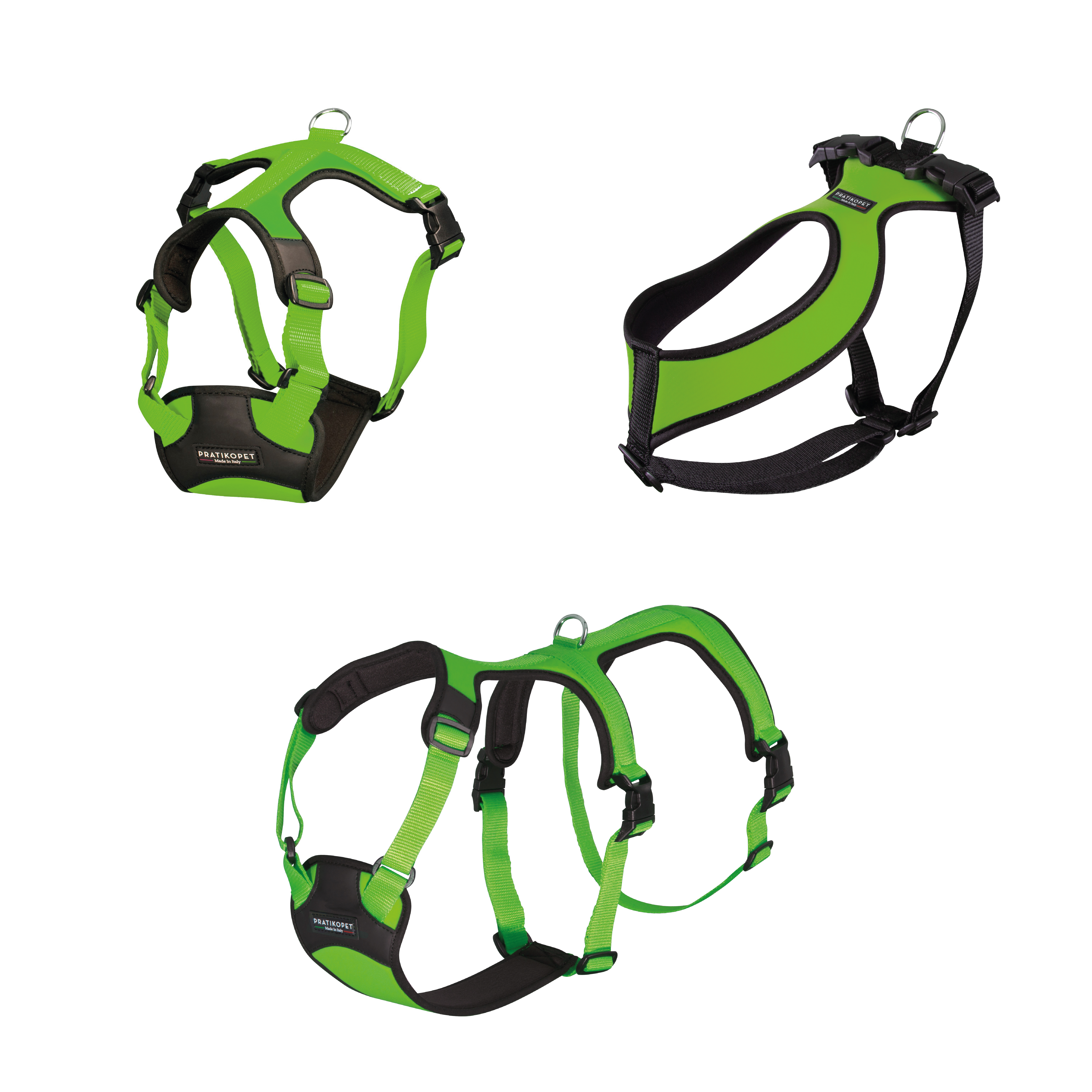 PratikoPet - Gr-Tech s.r.l.
Pad. 30 Stand F/73
Linea di pettorine realizzate con materiali riciclati
The harnesses of our green range, are realized with a soft recycled padding. They have been studied to a cushion shock and embrace the dog's body in difference positions. The harnesses are very light (their weight is around 90gr) and are suitable for all dogs' sizes. The regulations in recycled polypropylene allow a perfect fit for all dogs 'breeds, including those with a deep and tight chest. They have been designed and handcrafted in Italy with certified Italian raw materials.
back to previous page