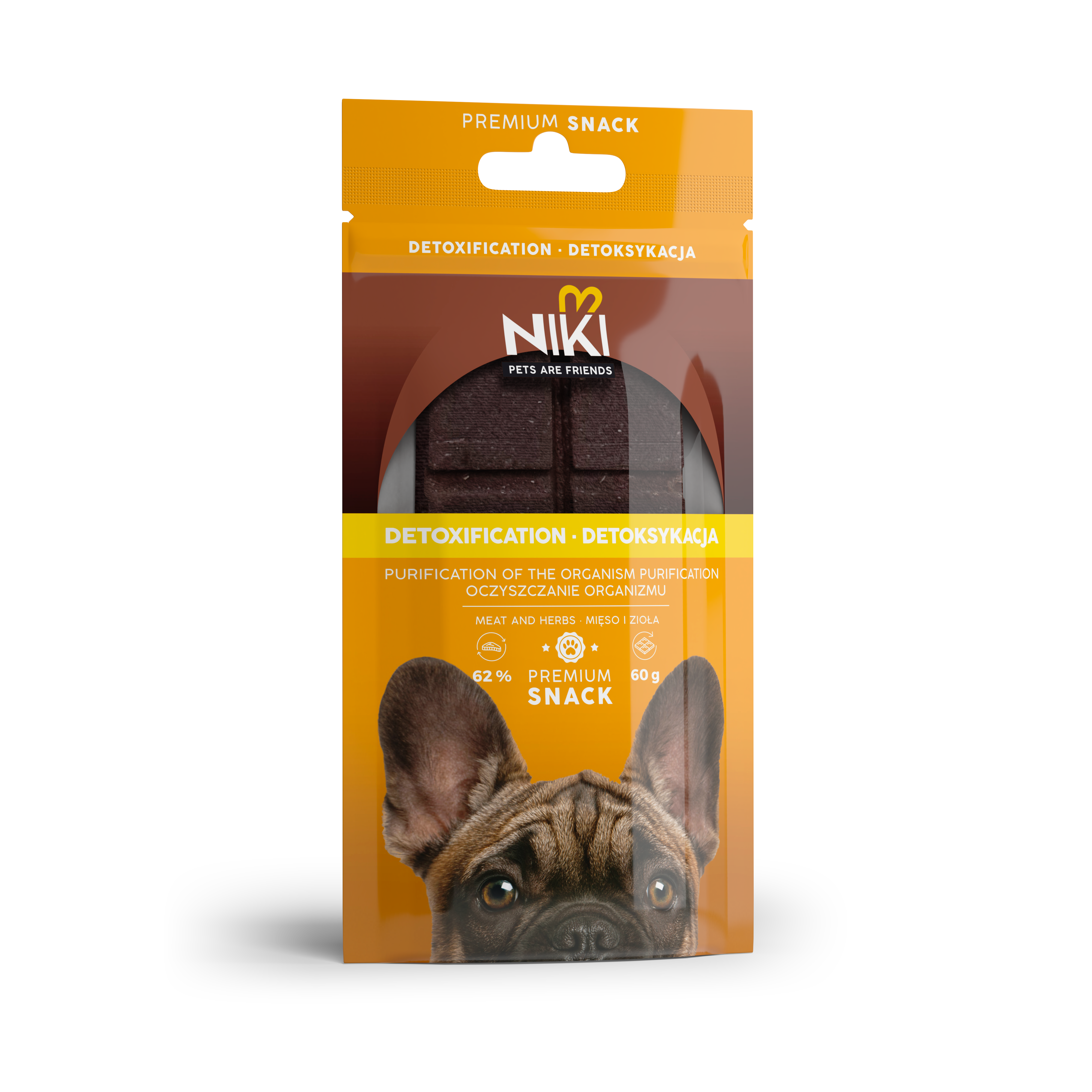 Topvet - green idea s.r.o.
Pad. 25 Czech Pavilion Stand A/76
Premium snack Niki for dogs - Detoxification
Premium snack Niki is a tasty, balanced treat for dogs. In addition to a high proportion of meat, balanced composition and premium taste, it helps to detoxify your dog's body. It supports the proper function of the liver, protects the body from oxidative stress and the side effects of a polluted environment. Milk thistle - helps protect the liver from damage and stimulates its activity. Dandelion has a strong diuretic effect in the case of fluid retention, helps to remove toxic substances from the body. Schisandra - maintains proper liver function and protects cells and tissues from oxidative stress. Green tea - is a powerful antioxidant that protects the body from oxidative damage.
back to previous page